VALENCIA TOMIKI AIKIDO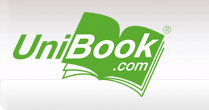 Website updated
04 Feb 2018
Senta Yamada Sensei (1924-2010)

"First of all, sometimes through fear, we learn Aikido, so we can defend, fight and defeat powerful opponents.

After achieving mastery of Aikido and discarding our fears and ego, in this place exists love without limits."

"Misschien hebben we aikido geleerd omdat we bang waren om het gevecht te

verliezen tegen sterke tegenstanders. Wanneer we na een tijd aikido

meesterschap hebben verworven, angsten en ego hebben opzijgezet......dan

zullen wij de plaats vinden waar liefde bestaat zonder grenzen."

"En primer lugar, a veces a través del miedo, nos enteramos de Aikido, para que podamos defender, luchar y derrotar a los oponentes poderosos.

Después de conseguir el dominio del Aikido y desechando nuestros miedos y el ego, en este lugar existe el amor sin límites."

"Tout d'abord, parfois par la peur, nous apprenons l'Aïkido, afin que nous puissions défendre, combattre et vaincre des adversaires puissants.

Après avoir obtenu la maîtrise de l'aïkido et le rejet de nos peurs et de l'ego, dans ce lieu existe amour sans limites."

Aikido - Way of Harmony and Love

Senta Yamada Sensei first came over to the UK in 1959 to establish a Martial Arts Centre to teach Judo and subsequently Aikido.

Yamada sensei's intention, however, when he first opened the dojo, was not just to teach martial arts to people in the UK but to improve the world around us, especially those who were suffering and in very poor circumstances.

He has always believed that teaching the right mind through the martial arts, and train people from the young age will help change the world for the better and help those people in need.

Through his entire lifetime, Yamada sensei always worked hard to achieve this goal. This group, "Aikido Aid", has been formed by his friends and students who wish to carry on his aspiration.

Jita Kyoei and Seiryoku Zenyo

Where did Yamada Sensei's energy all come from? In his mind, all this is based on the principle of :

Jita Kyoei - mutual welfare and prosperity

Seiryoku Zenyo - to strive to make the maximum efficient use of one's energy

Kano Jigoro Shihan

Kano Jigoro Shihan, the Father of Judo, also advocated this principle. What Kano Shihan wished to teach was not just good martial art techniques but also how to improve peoples mind and body through training and practising good Judo. He wished that his students would become capable of being useful in the community, gain the ability to return benefit and contribute to the society. The idea of Jita kyoei is to benefit not only to oneself but also to others and to build a society for everyone. If one is capable of understanding other people's circumstances and becoming considerate and helpful to others, this will lead to a mutual trust. Therefore, when one attains the real meaning of Kano Shihan's preaching, they will find the maximum satisfaction when they have done something to benefit the others and society.

What can we do for our next generation?

An ultimate goal is the friendship between countries, peace in the world and mutual trust between them. The technological and industrial development could not have been possible without our predecessors efforts. Nothing in this world has been coincidental or happened naturally. We must bear this in mind and think about what we can do for our children and grandchildren to live in a wonderful world.

Yamada Sensei's wish was that his work would not end after Sri Lanka but his goal was to spread this idea to the entire world.
SENTA YAMADA SENSEI MEMORIAL SEMINAR - "AIKIDO FOR PEACE"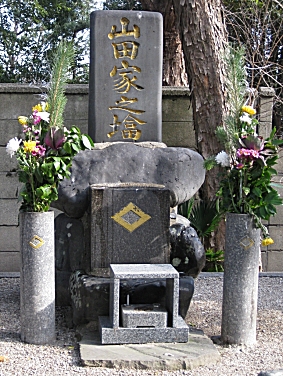 The sad passing of, Senta Yamada Sensei, who died at 5pm on the 8th August 2010, after battling with Pancreatic Cancer. His daughter, Tomiko, was at his bedside, lovingly nursing him throughout his illness. He was 86 years old. John & Pepi Waite, Peter Martin and Adrian Walters, managed to visit Yamada sensei a few times during their visit to Fukuoka and although he was in too much pain to speak they did manage to obtain recognition from him by the way he smiled and held their hands.
He will be greatly missed by all his Family and many, many Friends worldwide.
The funeral was held on Thursday the 12th of August.
(click on picture(s) for larger image(s))
Yamada sensei will always be in our hearts every time we enter a dojo or step on a tatami.
The one comfort is that his teaching and philosophy lives on through his students and friends.
On 12th September, 2010 - A training session hosted by Kikusui Kai, Shukumei and Goshinaikikwai was held in honour of the passing of Yamada Sensei.

Thanks to everyone for supporting this event. It was very touching to see everyone's generosity and good spirit. Almost £300 was raised, which was donated to "The Red Cross Japan Tsunami Fund".


OBITUARIES
We have many hours of nostalgic video footage featuring Senta Yamada Sensei. This will slowly be made available on DVD.

DVD 01 - THE LINK BETWEEN AIKIDO AND JUDO SEMINAR

Footage taken at the London Judo Society Dojo on 23rd March, 1991. Yamada Sensei first taught in London in 1959, that Dojo moved to the Dojo featured in this footage. This Dojo also no longer exists.

At this seminar there were many enthusiastic, some prominent, practitioners of both disciplines. These include Syd Hoare, John Waite, Paul Wildish, Arthur & Robert Austin, Wendy Maynard & Adrian Tyndale.

Copies of the DVD are available via this website by completing the downloadable order form.

PUB01 - THE ANCIENT SECRETS OF AIKIDO by SENTA YAMADA

This book contains everything an enthusiastic Aikidoka needs to know to guide them along the difficult path they have chosen.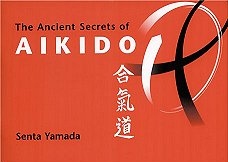 It is a book not full of complicated techniques. It is a book not full of mystery and jargon. It is a book that emphasizes the necessity to study and understand the basics and in this it unlocks the clandestine aura which surrounds the art of Aikido. The book is a valuable addition to any Aikidoka collection and it cements the roots of the Tomiki system. It includes the Foot & Hand movements, the Five Basic Hand-blade exercises and the Basic Fifteen.
Sales of the book so far have helped establish Aikido in Sri Lanka and give aid to "2004 Japan Tsunami".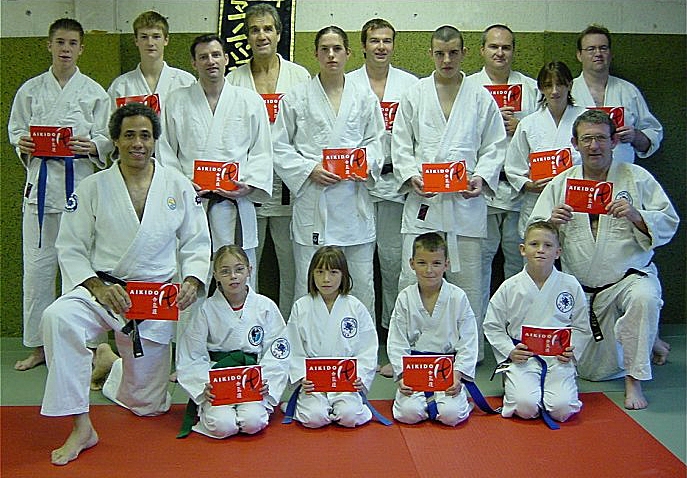 Copies of the book are available via this website by completing the downloadable order form.

PAYMENT or DONATION

We accept payment by AMEX, MasterCARD and VISA cards, which includes "DELTA", "ELECTRON", "PIN TRAIN", "JCB", "MAESTRO" and "SOLO" variants. For security purposes Debit/Credit card payments should only be made by telephone, fax or mail.